Новости компании
JobFair 2017
On 21th of April, 2017 at 13:00-17:00, 10th Anniversary Specialized Job Fair "JobFair 2017" will open its doors in the "Uzexpocentre", which is organized by business network MyJob.uz and the newspaper "Career +".
The main activity of Job Fair is aimed at facilitation of applicants to find suitable work and employers to select the necessary personnel for employability.
             Last year, the partners of Job Fair were such big companies as «Enter Engineering PTE.Ltd» in the Republic of Uzbekistan, «Ucell», «CNH Industrial», «iHoops», pharmaceutical company «ATM PARTNERS», «Lukoil Uzbekistan Operating Company» and «AKFA ARTEL». General Partner of Job Fair in 2016 was OOO "Unitel" (TM Beeline).
On 21th of April, 2017 about 100 companies and 15 000 candidates are expected to be involved in the job fair «Job Fair 2017».
Continuing the Job Fair, 6th Online Job Fair will be held during 24 - 28 April, which expects to involve up to 2 000 companies and 20 000 candidates. The main advantage of this Fair is that it is conducted through the Internet, so it is open to an unlimited number of employers and job seekers. Applicants have a chance to be invited to an interesting job in a prestigious company without leaving the house.
For the further enhance of employability effectiveness, applicants can get acquainted with the participating companies and their vacancies beforehand through online web site www.jobfair.uz.
See you at the job fair "Job Fair 2017" in the "Uzexpocentre", room "Atrium 2" on 21th of April, 2017.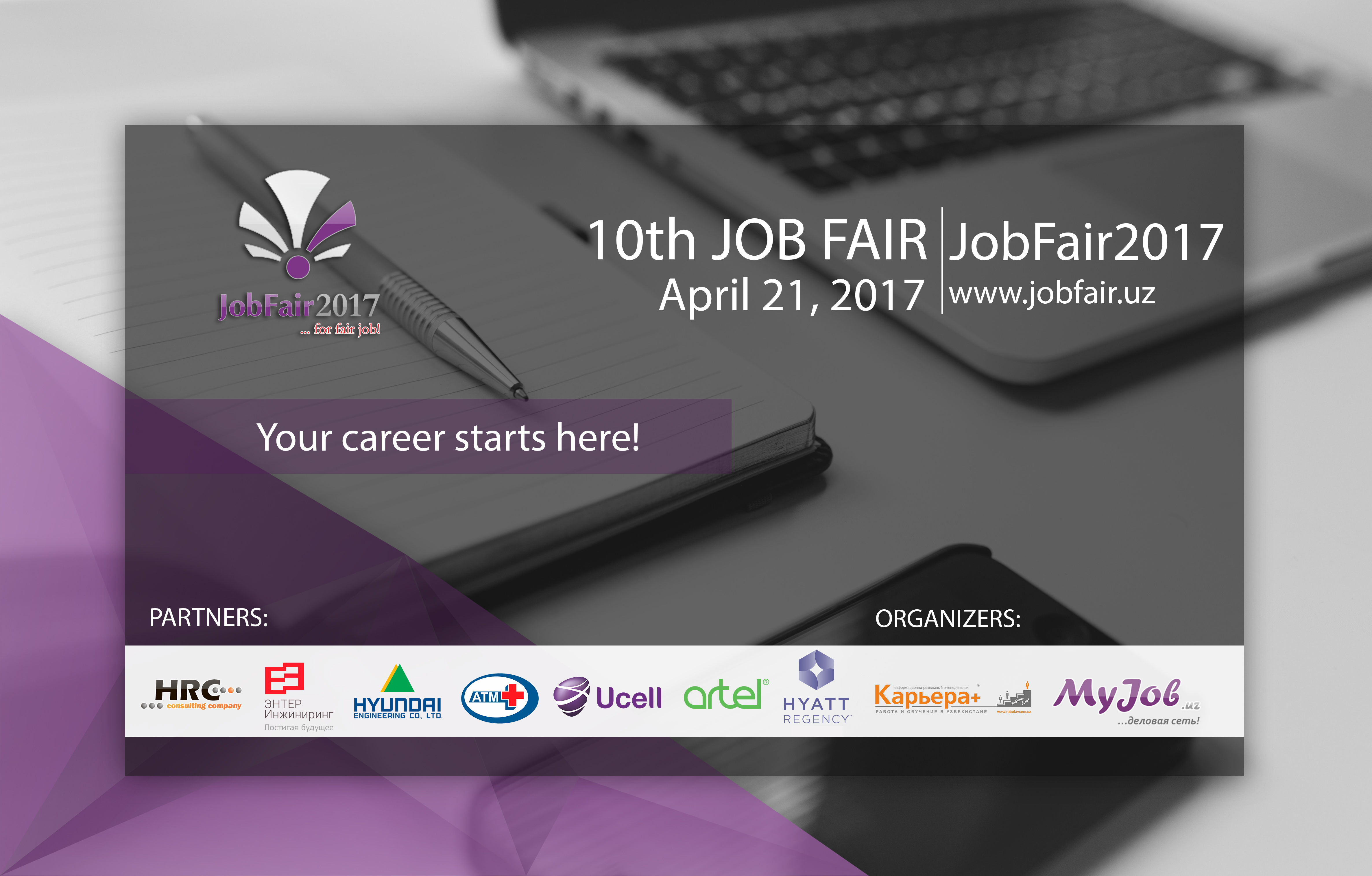 Вернуться к разделу
Recommendations